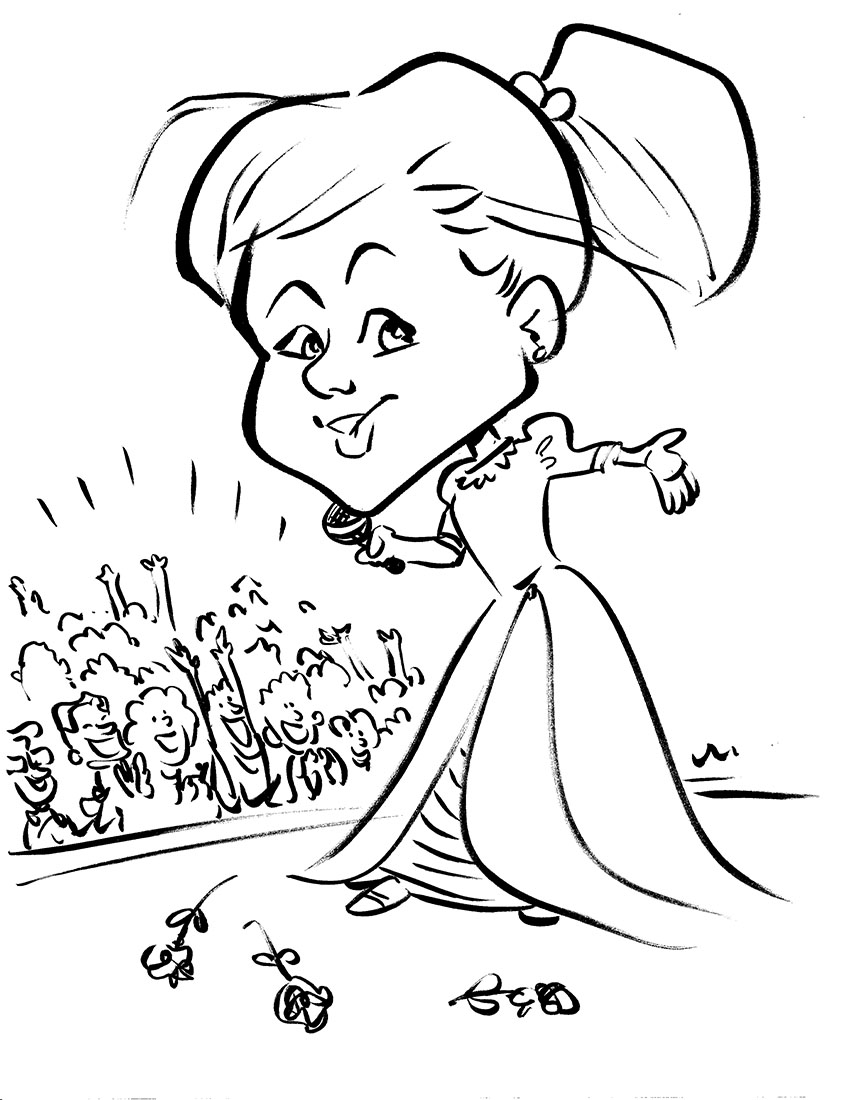 Street Caricatures
Drawn in a flash, unique to whomever sits for one, Street/Party Caricatures are both an entertainment and a souvenir of your party, convention, seminar, tournament, or charity function.
Watercolor, celebrity
Article Author
•An author's caricature is worth another thousand words.
Group for Website
•Decorate your website with... YOU.
Webpage caricature
•Clents like to see the fun you on your webpage.
Convention Caricature
•Send attendees home from your conference with a personal souvenir.
Presentation Caricature
•Retirements, wakes, anniversaries, birthdays- big 16 X 20 watercolor originals are a fine gift
Publication Caricature
• It's YOUR book, have YOU on it!
Editorial Caricature
•Visual Metaphors save you a thousand words in your writing.
Personal Caricature
Live Caricatures
Part souvenir, part magic trick- all unique. Consider live caricatures for your Events. Except maybe not funerals. It's up to you.